De-Consolidation
De-Consolidation Services
This service provides our clients with the ability to ship a large single shipment (partial truckload, full truckload or a container) that may contain any number of less than truckload shipments and or packages to be re-shipped into individual shipments once they have entered the USA. Our clients benefit via reduced freight/transport cost and reduced U.S. Customs brokerage fees.
De-consolidations can be: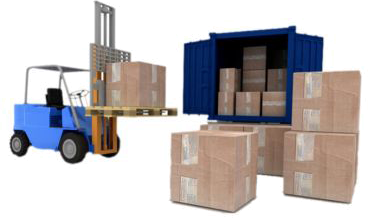 Pallet of small parcels
Several pallets of small parcels or LTL (less than truckload shipments)
A truckload of several pallet shipments
A container of several pallet shipments
Freight/Transport expense reductions occur:
Tariff rates for UPS, Fed Ex, US Post and LTL Carriers (Common carriers including Yellow, ABF, Con-Way, Fed Ex Freight, UPS Freight are 40% to 60% cheaper shipping within the USA than shipping across a border to Canada or Mexico.
Reduced Overhead:
Offshore inventories can be landed at Sam-Son facilities in Buffalo, Los Angeles or Toronto for immediate or time definite distribution. Freeing up your own facilities for additional production capacity. Why use your overhead, when you can use ours?