Distribution Services
Each Sam-Son client has a unique distribution model. Some have similar models, but no two are alike. The services provided by Sam-Son to fulfill each customer's model are tailored and documented as a set of specific operating procedures. As your needs and requirements change, Sam-Son updates and modifies your account's specific operating procedures.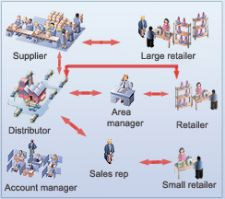 Multiple sales channels can be challenging for everyone. Managing these channels may require duplicate inventories with different SKU (line item) assignments and associated bar codes. They may have varying terms of freight. Whether you sell to an exclusive set of retailers/dealers, or you sell to distributors or direct to consumers, Sam-Son will help you develop a rational set of operating procedures.
Sam-Son provides some very unique and some very standard distribution services.
Pick and Pack Order Fulfillment/ Open Box
Breakdown/ De-Consolidation of Large Volume Shipments
Custom Labels and Bar Codes, Label Printing, Label Application and Label Management
Matched Sets, Matched Bar Codes, Matched Serial Numbers to order
Liability/Management (re: retail charge-backs).
Repackaging & Inspection Prior to Shipping
Partial Shipments - Balance to Inventory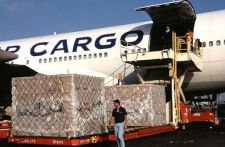 Too often, desperately needed merchandise is in transit. The critical need may require same day receipt, breakdown and distribution to avoid PO cancellations or retailer dissatisfaction. Sam-Son provides this critical function and will coordinate all logistics activities to maintain control and costs. Whether you require product to be inventoried prior to shipping or prefer to ship these as non-inventoried "cross-dock" orders is your choice. In either instance, Sam-Son will provide the service and data necessary to meet your requirements.