Why Sam-Son
Sam-Son clients attribute a portion of their own success of increasing sales, account retention & improved customer service to Sam-Son's ability to manage part or all of their North American distribution, including inventory management, order fulfillment and transportation/freight services (Client Sales & Customer Service Expectations).
Due to this success over the past 44 years, Sam-Son is recognized as the premier 3rd Party Logistics company, throughout the North American Consumer Electronics industry.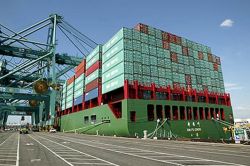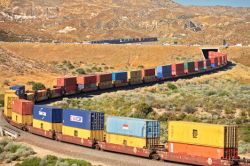 From your manufacturing source(s) to your North American distribution facilities
---
When does a vendor become a "partner"?
Sam-Son's services also makes our clients' financial staffs happy:
Accelerated Cash-Flows
Reduction of Landed Product Costs
Reduced Costs of Overhead
Decreased Freight Expenses
Improved Data & Inventory Control
Your increased control & communications related to inventory order processing and shipping helps your business reach and exceed your own goals and expectations (Client Cost Containment and Control Expectations).
Sam-Son's ability to integrate, automate and transmit information data from your computer system to Sam-Son and back will provide the real-time information for you to maintain control of your:
Sales Orders in Process
Inventory
Freight Management
Imported Supply or Merchandise
Shipments to Your Customers
Services and price are the usual reasons for a business relationship to develop and our relationship will begin in this manner, as well. Our clients soon find that our growth and success is a direct result of satisfying every customer, each and every time through outstanding personalized service. It is our job to help you and your staff, identify opportunities to improve and prevent problems, each and every time an order, inventory or transport need occurs. As our experience with you expands, our understanding of how you need us to react and respond will improve, to a point where you will consider us an extension of your own staff.
Sam-Son is not attempting to fit the proverbial "square peg through the round hole"; like a tailored suit or dress, your business has its unique needs and requirements necessary to achieve your goals. The "value added" provided by Sam-Son, over and above our transactional services will ensure the continuing success of your business.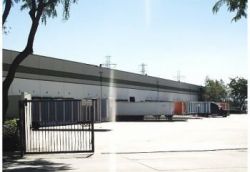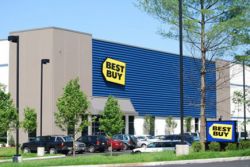 From your distribution facilities to your customer, Sam-Son will increase your success.
---
What are the duties and responsibilities of a vendor that desires to become more than a vendor?
Your company's goals and how you conduct your business makes your business unique. The majority of business people desire to increase their profits and sales. But, we all have particular strengths that can include our ability to sell, design or manufacture product as examples, but few of us can say "there are no areas where our companies can improve." Sam-Son will provide logistics services that not only fulfill some or all of your firm's needs, but also provide the honest intelligence and feedback necessary for your management to provide continual, visible and measurable performance improvement.
By starting at the very beginning of the supply or sales chain rather than viewing your needs as a series of transactions (a shipment, an inventory order, a container booking for example), Sam-Son takes a critical approach and asks several critical questions:
Where is Your Merchandise Manufactured or Sourced?
Where Will Your Merchandise Ultimately be Sold?
How and Through What Channels is Your Merchandise Ultimately Sold?
What Processes Occur From Manufacturing or Sourcing, to Product Delivery?
What are the Physical Order Characteristics?
What Special Delivery Requirements Exist (for Retailers Like Best Buy or Walmart)?
These answers will provide the Sam-Son staff with information critical to providing the necessary logistics service(s) and understanding for your company to become even more successful.
Your merchandise can deliver to 90% of your customers within the continental USA via ground transport from Sam-Son in 2 days time and 100% across the USA in 3 days.