Consolidation
Consolidation Services
This is a service that provides our client with the ability to ship any number of less than truckload shipments and or packages to be combined into a single larger shipment to cross an international border (Canada/US or Mexico/US or stuffing an Ocean Container as a single shipment). Our clients benefit via reduced freight/transport cost and reduced Customs brokerage fees.
Consolidations can be: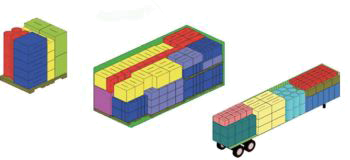 Pallet of small parcels
Several pallets of small parcels or LTL (less than truckload shipments)
A truckload of several pallet shipments
A container of several pallet shipments
Freight/Transport expense reductions occur:
Tariff rates for UPS, Fed Ex, US Post and LTL Carriers (Common carriers including Yellow, ABF, Con-Way, Fed Ex Freight, UPS Freight are 40% to 60% cheaper shipping within the USA than shipping across a border to Canada or Mexico.