Inventory Management
It is our business to process and ship all of your orders as fast as possible. Serialized, premium merchandise, matched pairs, mixed SKU (line item) pallets are welcome and are our primary shipment types.
---
Single Inventory location
A single inventory location can become more complex as your company adds items (SKUs-stock keeping units) or sales channels. Sam-Son provides "live" views of the Sam-Son warehouse/inventory management system "SWIMS" at all times, providing you with the control needed to manage your business.
---
Multiple Inventory locations
The need for more than one inventory location creates new decisions for your business. These decisions can include:
Inventory allocation for each location
Order processing decisions "From which location should we order?"
These decisions become more complex if your business operates using Multiple Sales Channels. Multiple Channels may require different operating procedures that may include inventory availability and order processing decisions.
Sam-Son can simplify these complex sets of decisions.
Sam-Son's management system "SWIMS" will select the inventory location based upon your general operating procedures ("GOP") for your account or by specific operating procedures ("SOP") for each sales channel. Criteria can include:

Least Cost freight charges
Order Integrity-100% of order must ship together
Fastest Freight Delivery

Sam-Son can provide analysis of past or expected sales by item (SKU-stock keeping units) or help with your analysis to determine rational inventory allocation levels for each location.
---
Order Processing/Consolidation of Orders
SWIMS will combine orders to the same consignee location for your account(s) in our automated process if allowed by your operating procedures. These internal operating instructions can be set for your GOP or by individual SOP(s). Individual SOPs allow you to establish rules for particular accounts or sales channels that allow you to adhere to their shipping guidelines.
Your primary advantage is reducing the cost of freight. This is a value added to your client, if they are paying the freight charges and a direct decrease of your cost, if you are paying this expense.
All orders can be consolidated to the same customer (consignee) address within the day.
If you operate multiple brands, all of these orders can be consolidated to the same customer (consignee) address within the day.
MULTIPLE BRAND ORDERS TO SAME DESTINATION/CONSIGNEE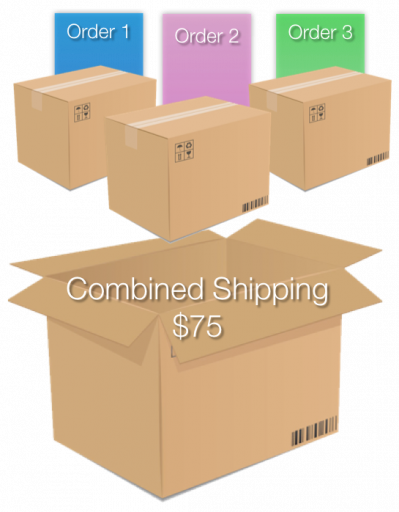 Small Package Consolidation Example
*** Consolidation of pallet shipments or combination of small package and pallet-sized orders occur every day!