Fulfillment Company

Serving The U.S. & Canada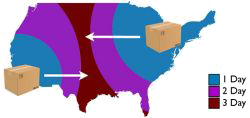 Looking for a reliable fulfillment partner? Sam-Son Logistics is your go-to partner for industry leading fulfillment services. We help your business by offering a variety of fulfillment solutions that are highly detail oriented, accurate, timely, cost effective, and overseen by our industry experts.
Our order fulfillment company is responsible for picking, packing, shipping, storage, product returns, and so much more. There is no one-size-fits-all solution when you choose us. Our fulfillment services are custom oriented to maximize your ROI, move your products quickly, move them to the right location, and provide accurate and detailed reports on the process. Thanks to our strategic locations, we can move products to most of the U.S. and Canada within 2 days shipping!
Behind The Scenes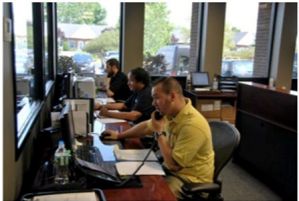 We solve one of America and Canada's biggest challenges, enabling businesses to reach customers at great distances through our shipping network. Once your inventory and online store become large enough and you need a reliable fulfillment partner, you can rely on Sam-Son to handle the difficult logistical challenges. Our hard work, organization, and effective fulfillment services help get your products to your customer quickly. On their end, they simply purchase products on your website and it shows up at their door. You avoid the headache of logistics, your customers don't even think about it, and we make sure it all happens smoothly.
Order fulfillment needs to be done accurately to help promote customer satisfaction, retention, and minimize returns. Though we can handle returns, we work to accurately and quickly move your products from our warehouse to your customers with the help of our tech and tracking systems. This helps cut down error on our end and benefits your ROI.
Contact Us For Effective Fulfillment Services
If you have any questions about our fulfillment solutions, give us a call. We are happy to help and discuss a solution for your operation.