U.S. Canada Shipping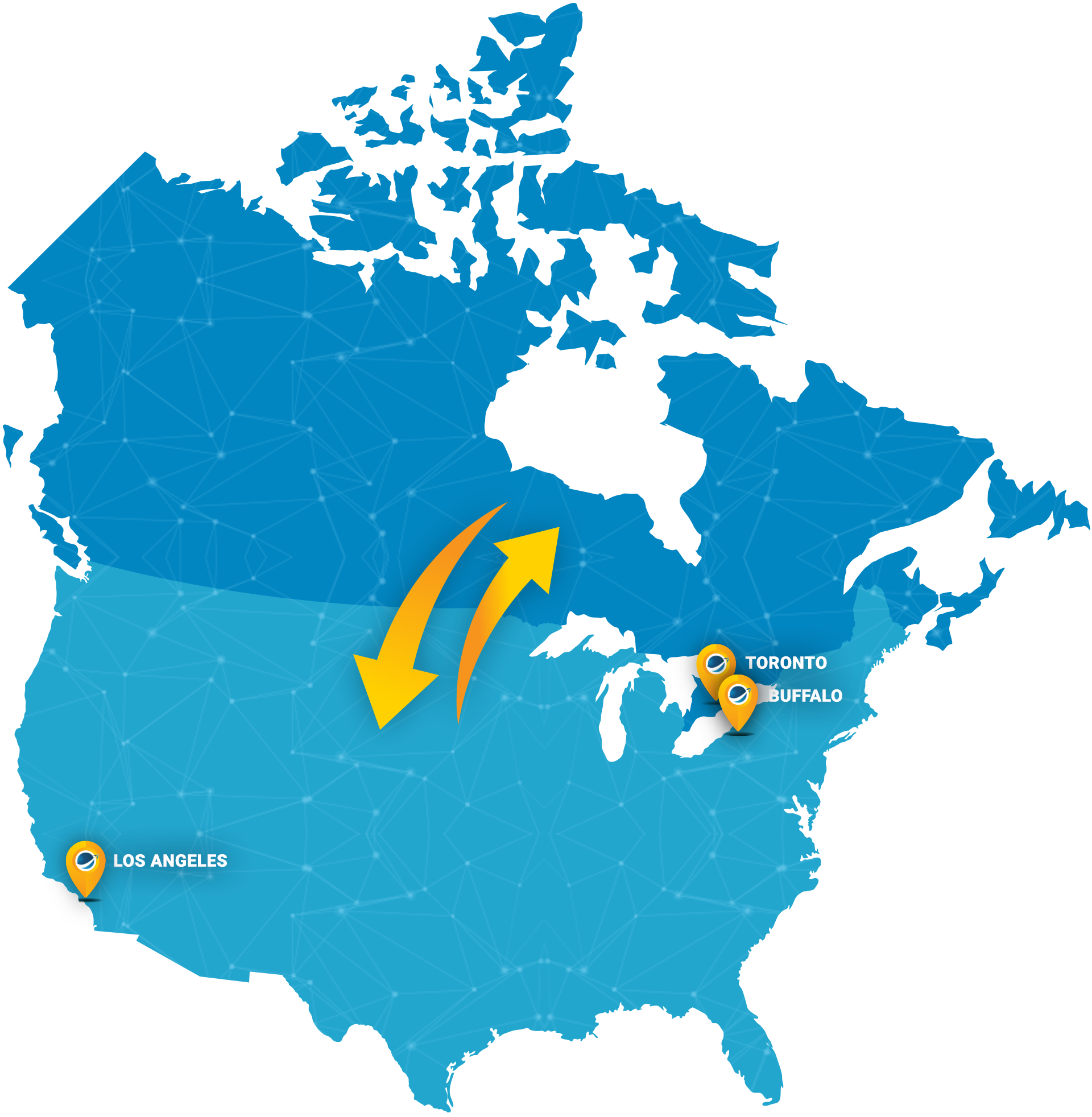 U.S. Canada Shipping is simple with Sam-Son Logistics. Our strategic locations along the border make it easy to move inventory between our warehouses. From there, we can distribute your goods to most of the U.S. and Canada within 2 days. Distribution is done accurately, at competitive rates, and in a timely manner.
How We Do It?
Over the past several decades, we have built a network of reliable partners that we use to move your products. We have also refined our processes, maximizing efficiency and accuracy. This is true for all aspects of the logistics business. From picking and packing, warehousing, and shipping, to product returns, our EDI and technology enables us to provide excellent quality service and continuously grow and improve.
Custom Solutions
Every business has different shipping requirements, posing different logistics challenges. This further gets complicated once the need to ship across the border arises. But we pay attention to the needs of our customers and offer custom solutions that are tailored to your business. Some businesses may need large storage space for their inventory, some may require full truckload shipping while others require less than truckload. It all depends on what you need. We encourage you to call us today to discuss your logistics needs.
This is true whether you are in the U.S. or Canada. We have locations in both countries, making the U.S. Canada shipping much easier by using our strategic locations, preferred network of carriers, and reducing cost of domestic shipping rates by up to 60% less.
Contact Us
Contact us today to get started on our discussion. We are looking forward to serving you with unmatched U.S. Canada shipping services so we can help enable your business to grow.